Screening and Identification Training
Project Healthy Moms' PMAD Screening and Identification Trainings are aimed at providers (i.e. physicians, nurses, social workers, etc) who come in contact with childbearing women. Healthcare providers who are involved in maternal and child health will be trained through the "Screening and Identification Training" to screen mothers and recognize signs and symptoms of PMADs. Participants in the trainings will be educated about the spectrum of PMADs, consequences of untreated PMADs, risk factors, and components of recovery. The training will ensure that healthcare professionals are able to correctly and routinely identify and refer women who may be suffering from PMADs in their practices.
To schedule a training, please contact Shannon Biello at shannon@mhageorgia.org or at 678-904-1968.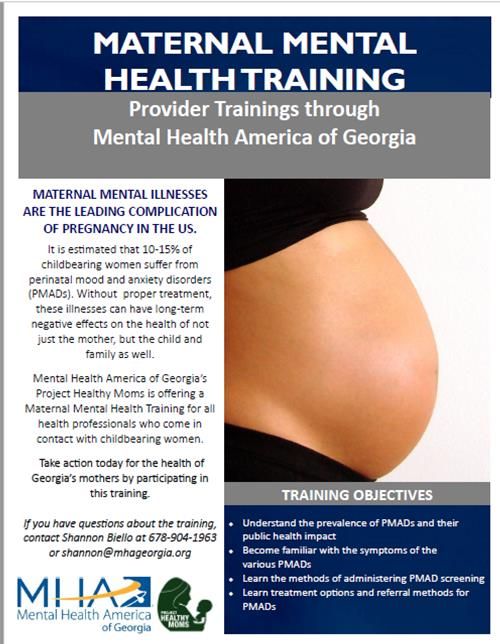 Training flier
Training flier in Spanish